There are some things we already know about you: You want to be a strong person – both inside and out. You want to feel great and have boundless energy. And you want to live your life being able to work hard, play hard, and live your best. Sound about right?
Our personal fitness training services go beyond conventional goals like six-pack abs, bulging muscles, and looking good in a bathing suit (all fine goals, but there is MUCH more to gain!).  At Advanced Fitness Coaching, we work with you as a whole-person living a whole life. In other words, our programs are not only about building a healthier body, but building a healthier YOU – inside and out. What you learn when working with us is easily transferable into your everyday life, empowering you to enjoy greater success both personally and professionally.
You achieve a lot when you work with us. As you go through the following list of things you'll learn and achieve when working with us, consider which of these stand out for you:
how to exercise properly to avoid injury and maximize results
how to make exercise an enjoyable part of your everyday life
how to find the right kind of motivation for YOU that will keep you going
how to choose your way through limitations so you can achieve more and be more
specific practices to develop the "mindset of excellence"
how to use resistance to strengthen your inner character
a unique, proprietary protocol that empowers your workouts and improves the quality of your relationships and life
how to maintain mobility, stability, and healthy movement for life
how to transfer what you're learning in your program to your everyday life
how to avoid the mistakes that most people make when exercising
how to lose weight and maintain weight in healthy, sustainable ways
how to be your best this day and every day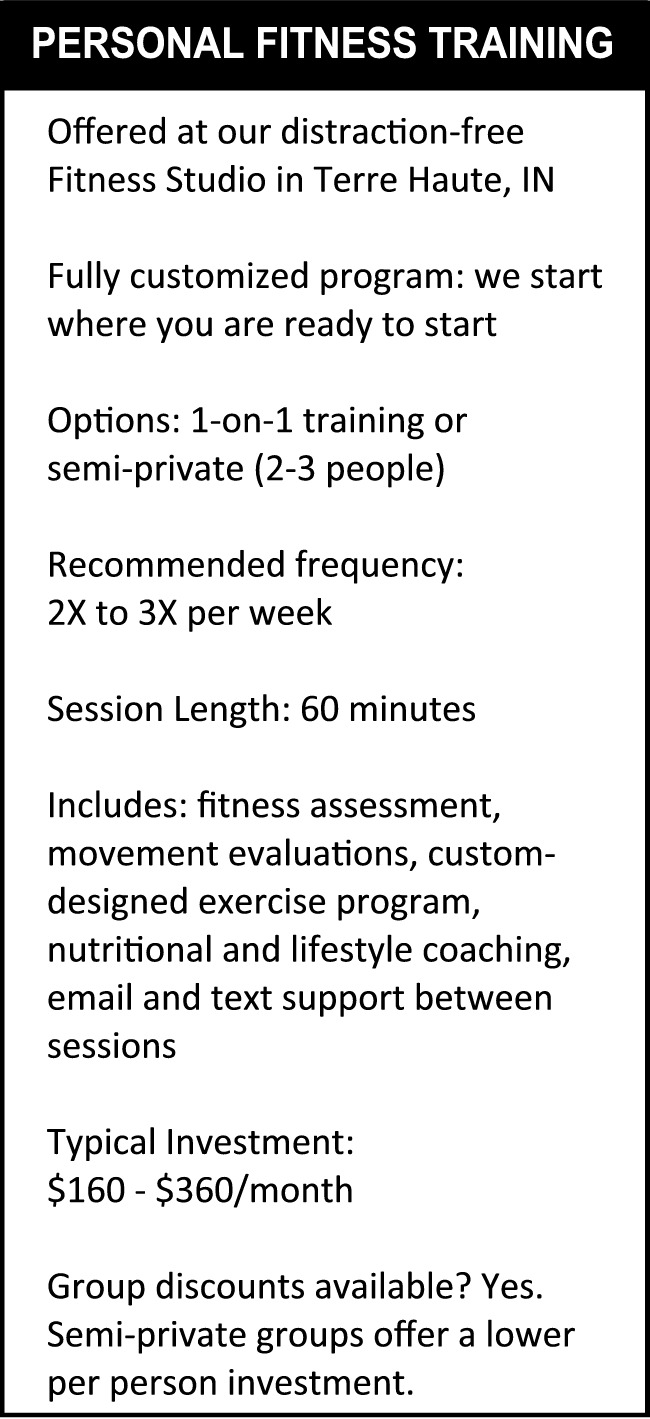 You'll find our services to be quite unique. We go beyond conventional fitness training programs. We not only work with you in the physical domain, but also in the emotional, mental, spiritual, and relational domains. This – combined with our unique proprietary methodology – results in a service that is truly 'advanced' not only in its approach but in its results.
We offer a distraction-free fitness studio that is reserved exclusively for you during your sessions. You receive personal instruction and support in achieving your health and fitness goals. No mirrors. No stench. No gazers. Just a high-quality learning environment where you can focus your effort and achieve incredible results.
During our time together, we focus totally on you and what you need to succeed. We provide you with an exercise and health program designed especially for you – and that starts where you're ready to start. Throughout the session, you'll be introduced to practices and learning models specific to your challenges and that will empower you to achieve your fitness and life goals. You'll not only be developing strength in your body, but you'll be developing strength in your mind, heart, and life.
The key thing to understand is that we are 100% committed to your success. When you work with us, you have your very own coach. We'll help you play hard. Achieve more. Be more. And we're here for you. You can text us or email us between sessions with questions or to share your successes!
This may have been your first thought: "What does it cost?" It's a great question. Cost varies based on the package you choose. Packages usually range between $290 – $450 per month. Each package includes: personal fitness coaching, health coaching, customized programming, and a specific number of training sessions per month with exclusive use of our fitness studio during your sessions.  PLUS – at no additional cost – you receive additional benefits including selected exercise equipment, learning resources, and more!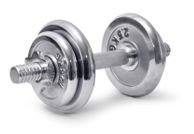 And you can also take advantage of our semi-private offering and save money! Sign-up and workout with a friend, colleague, family member and save even more. By working in a group of 2 to 3 people, you each save on the investment, PLUS receive support from each other!
Next Step? If something here has sparked your interest, then we invite you to contact Denver for a no-cost fitness consultation. During this time, we'll discuss your goals, the challenges you are facing, and we'll explore what it would look like to work together. Again, there is no cost for this session and no pressure. Just a meaningful conversation about YOU, your goals, and how we can help you achieve them. Contact Denver today to schedule:
Denver Hudson: denver@advancedfitnesscoaching.com or by phone at 812.236.5780