Fit. Energetic. Empowered. Able to achieve weight loss goals you felt you would never accomplish.
That's what we're here for. That is what we're ready to help YOU achieve.
Advanced Fitness Coaching is pleased to offer you a proven, evidence-based nutrition and fitness coaching program powered by Precision Nutrition's ProCoach. This 1-year online nutrition curriculum, workout, and personal coaching program has helped over 45,000 people lose weight and keep it off. You can be next!
Ready for expert strategies that help you to finally master your nutrition and lose those extra pounds?
Now through February 15, 2018, we are opening enrollment for a limited number of spots. During the 12-month online program, you'll receive personal coaching to guide you through dramatic changes in your eating habits, exercise routine, lifestyle, and mindset.
The results?
You'll lose the weight you haven't been able to lose for years. But it's the inner change that will amaze you the most. You will come away from the program feeling capable, confident, and free.
Many of our clients have been trying to lose weight for years. They've struggled with body image, food obsessions, and confusion about nutrition. They've been confused about what exercises to do and how often.
But it makes sense. Change can be hard.
For example, even if you know what to eat and how much to exercise, sometimes life just gets in the way:
deadlines at work
children
maintaining a home
running a business
taking care of elderly parents
and more
So, knowing what to eat and how to exercise properly is one thing, but actually doing it is another. Could you use some help in bridging that gap?
That's where we come in.
Our Online Nutrition and Exercise Coaching program bridges the gap between knowing what you're "supposed to do" and finding practical, real-life strategies that empower you to eat well and stay active – for the long term.
If our nutrition and exercise coaching program is right for you, it may be totally life changing. But because we only take on a certain number of clients at a time (so we can provide world-class coaching support), you will want to act quickly.
If you're interested in transforming your health and are tired of the hype around ineffective diets and faddish products, then I encourage you to sign-up today using the Subscribe button below. Now through February 15, 2018, you can enroll in this 1-year program with two options: (1) Our Online Nutrition Curriculum and Coaching program for only $99/month. This is a great option if you already have an exercise program that you enjoy but need help with nutrition, or (2) Our Online Nutrition and Workout Program – including personal coaching – for only $149/month. Here's what you receive for your investment:
365 days of coaching for a new mindset and new confidence to make healthy choices that result in you achieving your goals. And if you choose the option with workouts – you receive 365 days of exercise programming – you'll know exactly what to do and how to do it!
A holistic, habit-based approach covering nutrition, lifestyle, sleep, stress-management, mindset and support to generate real and lasting change. And if you choose the option with workouts, you receive customizeable exercise programming! You'll know exactly what to do every day for exercise and healthy recovery – and you can adjust it based on your specific situation and needs!
A completely private, confidential and convenient experience – and no appointments necessary (you access the curriculum, workouts, and personal coaching from your smartphone and/or computer!)
Your own personal coach to guide, support, and challenge you along the way. Need help? Reach out anytime.
Now through February 15, 2018, we are opening up a limited number of spots. Remember, you have two options: (1) Just the nutrition curriculum and coaching for $99/month – OR – (2) the online nutrition curriculum and coaching PLUS 1-year of online exercise programming for only $149/month. So, be sure to act now! You can begin your journey to feeling better, losing unwanted weight, and building a lean and stronger body by selecting the program that is best for you. Simply access the drop-down menu below, make your selection, and let's get you started today!
(Trouble enrolling? Contact Denver Hudson at denver@advancedfitnesscoaching.com or text him at 812.236.5780.)
Not sure if you're ready? Consider these additional perks.
You probably have realized for quite some time that you need more support to achieve your weight loss goal.
Here are some of the common concerns that our clients have initially. How many of these can you relate to?
Is there something wrong with my body that is preventing me from losing weight?
I've tried everything and still can't seem to lose the weight.
I need a plan of action that is flexible and fits into my busy schedule.
I don't like to be told what to do. I like to understand my own reasons for doing things.
Nutrition information is so confusing! How can I make sense of all of it? What's right?
I don't know what exercises to do or how often I should do them.
We get it. Life is challenging. And these are the types of concerns that our online Nutrition and Exercise program helps you address successfully!
Is this program right for you? The answer is YES! if you are proactive, smart, action-driven and will no longer settle for another gimmicky, quick-fix diet and exercise programs that won't create sustainable results.
This program is right for you if you're tired of the vicious cycle of losing weight…gaining weight…losing weight…gaining more weight. It's right for you if you're ready to be free of the crazy cycle that has you feeling stuck and frustrated again and again.
The good news? We can help.
We know the struggles associated with creating real change. And we have an inside-out approach that can free you of that struggle and create real change in your eating habits, your body, and your health!
The results you want can be achieved – and sustained. Our Nutrition and Exercise Coaching program will show you how!
You're body is not broken. YOU are not broken. And your energy and vitality can return.
How do we know? Because we have seen it happen again and again.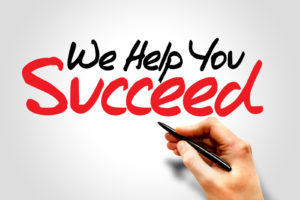 Our online program, powered by PN's ProCoach, consist of small, manageable, strategic daily habits – delivered slowly over the course of 12 months – that build on each other. You'll receive personalized coaching to help you develop a healthy lifestyle while mastering your nutrition. And if you choose the option with workouts, you'll have 12 months of exercise programming to help you get in the best shape of your life!
And your personal coach, Coach Denver Hudson, will help you act on the daily habits you'll be learning, no matter how many challenges you are facing in your life.
After a year, you'll walk away from the program with effective, sustainable practices that will support you in staying healthy, lean, and energized for the rest of your life.
As we mentioned earlier, we can only accept a limited number of new clients into our program at a time. This ensures that we are providing world-class service to each of our clients. This means that we can only work with a small percentage of the people who contact us. So, if you are interested, we encourage you to act now. Simply choose which program is best for you: (1) The Nutrition Curriculum and Coaching ONLY program for only $99/month, OR (2) the Nutrition Curriculum, Workouts (1-year of exercise programming!), and Personal Coaching for only $149/month. Simply use the drop-down menu below to make your selection:
(Trouble enrolling? Please contact Denver Hudson at denver@advancedfitnesscoaching.com or text him at 812.236.5780.)
We look forward to working with you!
If you've decided you'd like to sign up, we strongly recommend that you enroll today as space is limited. Be among the few who take action now to truly transform their health and their life. Click on the Register Now button above and reserve your spot!
"What happens after I enroll? How do I get started?"
After you register by using the button above, you receive an invitation email from "Precision Nutrition" within 24 hours of enrolling
Simply open the email and click on the link to activate your account
Complete the short questionnaire and view the orientation videos (this gets you ready to get the most out of your experience!)
Day 1 of your program will start on the following Monday
You'll receive daily lessons that support each of the habits you'll be learning (you'll learn ONE new habit every two weeks). The lessons are delivered to you via your smartphone and/or computer. If you have chosen the package with the workouts, you'll receive a daily workout with complete instructions and videos so you'll know EXACTLY what to do.
Track your progress as you move through the program with a bi-weekly check-in; this is a great time to record and celebrate your success!
Receive personal coaching and support from Coach Denver all the way through the program; no need to ever be "stuck" – your coach is here to help!