If you're like most people, you struggle with finding the time and motivation to exercise and take care of yourself. You like the idea of being vibrant your whole life, but find yourself distracted by the day-to-day challenges of life and work, or simply aren't motivated to get started and keep going. Perhaps you've tried various approaches to losing weight, managing stress, changing eating habits, and getting in shape only to find yourself quitting or experiencing limited results. Sound familiar?
Imagine having your own personal fitness training and success coach who works with you personally to overcome your unique challenges. Imagine learning exactly what it takes to lose those unwanted pounds, gain inner and outer strength, move with greater ease and less discomfort, enjoy more energy, reduce harmful stress, and create a healthier way of living. That's exactly what you receive at Advanced Fitness Coaching.
We are not your typical gym or fitness facility. No mirrors. No stench. No fads. No gazers. Just a simple, pleasant fitness studio with focused instruction and support. We take the time to get to know you and what you want to achieve. Then we go to work to create a customized program that's right for you and starts at your current level of health and fitness. Then, step-by-step, you learn the skills, practices, and mindset necessary to succeed in achieving your specific goals. And we'll be there along the way to hold you accountable while coaching you through the tough times – and celebrating with you during the good times!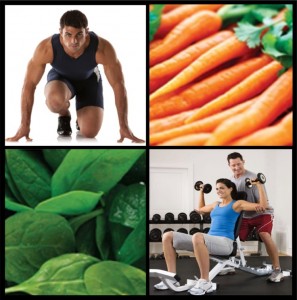 We are Certified Fitness Trainers and Health Coaches who know the challenges of maintaining vibrant health in today's fast-paced world. Our goal is to work with you to create an inspiring collaboration that empowers you to fine-tune your way of life so you are skillful in maintaining a desired state of physical, mental, emotional and spiritual health.
We live what we teach. Not only are we professionally trained and certified, but equally important, we live and model what we teach others. You'll have your own personal fitness trainer and life coach who has real-world experiences, engages in on-going professional training, and is 100% committed to your success. Step-by-step you'll learn and master the fundamentals to optimal health and vibrant living.
So, if you're ready to experience the "advanced" difference, then we invite you to browse through our website. Take some time to learn more about us and how we can be of service to you. Read what others are saying about our service. Then, contact us to schedule a no-cost consultation. We'll learn more about you, the challenges you are currently facing, what you'd like to accomplish by working together, and answer any questions you may have.
Welcome to Advanced Fitness Coaching!
Transform Your Health. Transform Your Life.